Motion sensors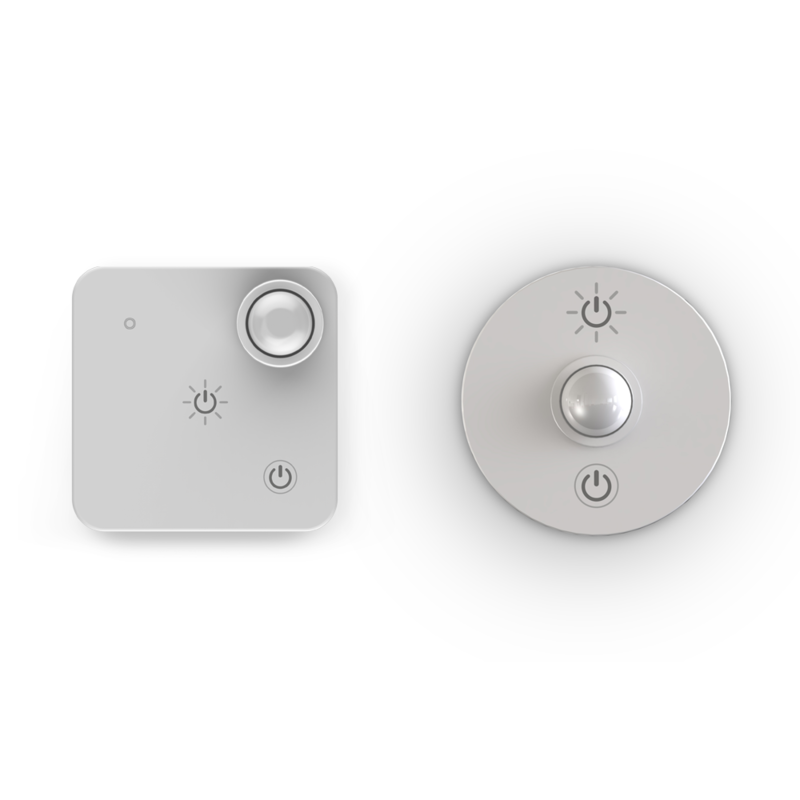 Back
Wireless motion sensors
Touch-1SP
Wireless motion sensor with settable detection distance and light threshold. Radio control or
sensor functions can be activated using the touch keys: sensor activation/deactivation On/Off
(press and release) and dimmer (press and hold).
Small size 40x40x10mm, ideal for installation on desks and walk-in closets.
Round-1SP
Wireless motion sensor with adjustable brightness threshold and detection distance
selectable. Design made to be recessed. Ideal for installations on wardrobes and furniture
containers. Working as a motion sensor and remote control.